Related and useful links
Blue Mountain Station

Blue Mountain Station is a 9500ha high country station nestled within the Four Peaks Range, South Canterbury. Just a short 30 minute drive from the 'Gateway to the MacKenzie' the Township of Fairlie. The station is comprised of rolling to steep tussock country running along the beautiful Orari River.
Available for accommodation, horse trekking, tramping, 4x4 trips, weddings and events and more.
MacNeil Jones Pumps

For all your on farm stock water requirements.

Stock water and water quality is essential when it comes to good animal husbandry and stock health.

We deliver solar pumping solutions for situations where no power to site is available, a cost-effective and energy efficient pumping solution for your needs.
We offer efficient, practical stock water systems that address your specific challenges with water transfer and quality and help meet on farm environmental considerations around your water quality.

No job is to big or small, contact Ward today.
Habitat Restorations Aotearoa Ltd.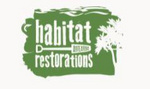 New Zealand is special.
We've chosen to live and work here, and we share this land with many wonderful native and endemic species. By seeing true potential in natural surroundings we can create habitats and ecosystems that enable native species to exist in harmony with your other land usage.
Habitat Restorations Aotearoa will help you to get the most from your land with ecological restoration solutions and services. Providing concepts, implementation and on going maintenance to revive lost or degraded native habitats.
Plant Hawkes Bay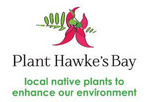 WELCOME TO PLANT HAWKE'S BAY

​

Plant Hawke's Bay is a wholesale and contract grower of Hawke's Bay native plants, including locally rare species.

Our plants are eco-sourced from naturally occurring indigenous populations throughout Hawke's Bay. We grow bulk revegetation lines for restoration, conservation and landscaping projects.
Waitaki Irrigators
Waitaki Irrigators Collective has released some films on their website in conjunction with the Waitaki District Council.

This film highlights the wetland and riparian planting that
has been undertaken to date on Kokoamo Farms owned by Matt and Julie Ross at Duntroon.

WIC Policy Manager Elizabeth Soal said that the films were part of an ongoing programme to encourage tree planting that the Collective is undertaking.

Environment Canterbury
Otago Regional Council