All About Agri Planz
Agri Planz provides a user friendly Environmental Planning and Management service for farmers and others that have an interest in our environment.
Agri Planz can assist you with
comprehensive farm mapping
,
farm nutrient budgeting
using the Overseer nutrient budget program including
Farm and Land Environment Plans
and on farm
Biosecurity
.
Our aim is to make it simple for farmers to meet farm environmental compliance regulations by working alongside them, using the information about their enterprise to make informed decisions relating to new environmental compliance regulations in their area.
Wherever you are Agri Planz can assist your farming operation.
Lyndon Taylor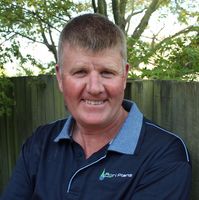 I have spent the majority of my working life involved with the land and the agricultural industry, having been brought up on a sheep and beef farm close to Gore.
With the changes to regional council's water plans I saw a real need for a service that supplies a combination of
farm mapping, farm nutrient budgeting
and
environmental planning.
AgriPlanz evolved from this need and my skills and expertise in these areas.
For the last 10 years I had worked for the Otago Regional Council as a Senior Technical Advisor.
Tasks included management of the business unit which included; financial and staff management as well as, recruitment, performance reviews, along with contract tendering and management, client relationships, and reporting.
I was and still remain a member of Maritime NZ National Response Team for oil spill responses. I was involved in the Response by Maritime New Zealand to clean up the Rena spill.
I also remain a member of the National Biosecurity Capability Network – which is the National Response Team for MPI and AsureQuality that protects and responds to exotic pest or disease incursions that could seriously threaten our agricultural industry.
I was involved in the Christchurch earthquake Civil Defence and Emergency Management response of February 2011 as the Emergency Coordination Centre Manager.
Other tasks that I carried out include managing agrichemical collections, waterway bylaws, wetland inspections, air quality, sampling of rabbits for RHD, pest control, rabbit monitoring along with being a registered assessor for staff training.
While at the Otago Regional Council I gained valuable GIS mapping experience using predominantly Garmin handheld GPS units in the field, downloading of the data and mapping the information for all regional council activities using both ARC GIS and Mapinfo mapping software.
Prior to working at the regional council, I was employed by Agriquality NZ for 17 years as a Livestock Consultant mainly in Otago based out of the Invermay Research Centre.
Major responsibilities included TB testing of cattle and deer at a time when Otago had close to 300 movement control herds for TB.
I was the South Island exotic disease and pest response training manager involved in developing training systems for all frontline response staff.
As a result I was selected as part of the 3rd veterinary contingent that went to the UK in 2001 to assist the British Government to control the Foot and Mouth outbreak.
Other responsibilities included, bleeding cattle, deer, sheep and goats for trace elements/diseases etc post-mortem of animals, running field days, surveillance programmes and generally anything animal health related.
Outside of work, my wife Janice, who is a registered property valuer in Dunedin, and I have bought up 2 girls that have both gone on to study at Lincoln University.
I was Chairman of the Board of Trustees at Queens High School from 2008 to 2013.
I have played competitive squash for 25 + years, enjoy boating, both salt and freshwater fishing, golf, watching most sports and relaxing at our holiday home at Otematata in the Waitaki valley.
Alan Harvey

After being bought up on a North Otago sheep and beef farm and attending Waitaki Boys High School. Alan gained a Bachelor of Agricultural Science with honours from Lincoln University in 2013, focusing on both plant and soil science.

For the last four years Alan has worked as an Agronomist covering the Otago and Southland areas.This Agronomy position involved providing technical support to internal staff, external resellers, extension agronomy work, running and managing on farm trials and diagnostic agronomy. The role involved creating/ developing and maintaining relationships with farmers, as there was regular farmer visits and once off visits for an agronomy service.

Prior to moving back to Otago Alan was the North Canterbury Arable Chairman for Federated Farmers, and still maintains an involvement in federated farmers in local province. Alan has a strong connection to the agricultural sector and for the past 11 years has been heavily involved in the Young Farmers of NZ organisation. This involvement has meant Alan has run clubs, organised training events, organised district, regional and national competitions.He has participated at both district and regional levels in the Young farmer of the Year competition and one of his goals is to compete at the national final. He also has a strong community involvement as a member of Search and Rescue for the last five years.

Alan started with Agri Planz in March 2018 and has been working in the Mycoplasma response in the South Canterbury/North Otago area as a Restricted Place manager, visiting select farms and dealing with issues that arise around properties and their owners.